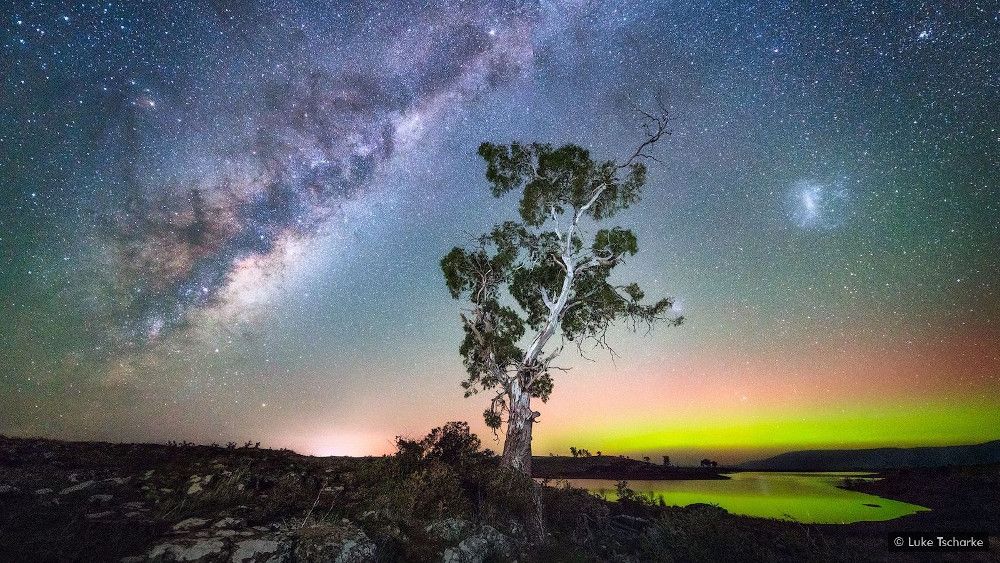 What's also unique about the Southern Lights is that they can be seen year-round. Although many people (myself included) assume that aurora chasing is a winter sport; that's because northern hemisphere aurora spots have the midnight sun in summer. In the southern hemisphere, whether you're in Tasmania, New Zealand or even parts of southern Victoria, you've got a real possibility of seeing an aurora in mild summer weather, although you'll have to stay up later as it doesn't get dark until 21:00 or 22:00. And the lights can be equally stunning, ranging from intense white pillars in the sky to ethereal streaks of greens and reds.
 Bruny Island has a wealth of delights to interest the traveller, from its world-famous cheese to its unique white wallabies, so I figured there would be plenty to do even if we were thwarted by the fickle light show. The island is so remote that even without an aurora the night skies can be magical, with the Milky Way on full show and a blanket of stars cossetting you.
We drove from the ferry terminal, past wineries, breweries and cheese shops to our accommodation, down a single road with dense gums on either side that occasionally broke rank to give a startling view of the glistening ocean. The accommodation I'd booked had a 180-degree panorama over Cloudy Bay, where lulling waves broke into white-crested spumes as they flopped onto the shore, which was a strip of golden sandy beach surrounded by thickly forested hills of blue gum and stringybark. It was spectacularly beautiful.
"This is a photographer's dream," said Ben Kienhuis, operations manager at Bruny Island Coastal Retreats, as he unlocked the front door and showed us in.
He was right. From the living room window was a clear view across the bay, with nothing blocking our sightline to the horizon. This, I hoped, would be the place to see the ethereal aurora. Kienhuis explained that the night skies here can be so spectacular that his team have recently started offering aurora photography tours, which take amateur photographers to various locations on the island to take in the glory of these clear southern skies and, hopefully, the Aurora Australis. They believe their new aurora tour is the first of its kind in Tasmania.
"The auroras can be spectacular," said photographer Luke Tscharke, who runs the tours with Kienhuis. "But there's no aurora tourism [in Tasmania]," he added. "You don't see people advertising to take you out to see the Southern Lights because it's just so challenging to predict or guarantee that you'd see them."